Annwn: the Otherworld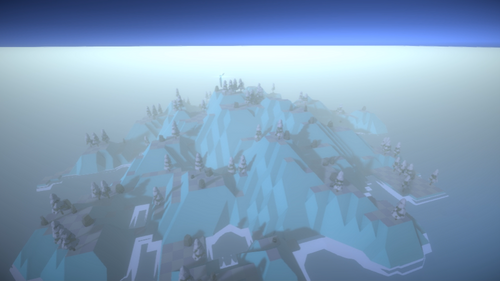 Annwn is a small side project that the time was right to finish off and release, while development continues on our main project Talesinger.
Gamers of a certain age (like me) may recognise elements of Geoff Crammond's 1986 classic The Sentinel - one of my all-time favourite games. Annwn draws inspiration from the abstract style and tense atmosphere of the Sentinel, but builds on the core mechanics with a different interface style, narrative theme, additional gameplay goals and challenges, and an entirely new levelling system and strategic metagame.

The core experience is fully playable already - just some bugs to fix and visual polish to add, and then I will release a free demo with analytics which will help me fine-tune the default game balance. Expect that sometime during January 2018.
I plan to follow that with a very short early-access window to balance the campaign mode, before full release.
Finally, I intend to patch in VR support, and possibly port to other platforms if there's enough interest. Stay tuned!
In the meantime I have some notes on development challenges which might be of interest - creating the fractal landscapes was fun but very fiddly even in such a fast, friendly environment as Unity - must have been incredibly hard work back in 1986 without even realtime rendering!

- Chris Payne (@Qixotl)
Get Annwn: the Otherworld